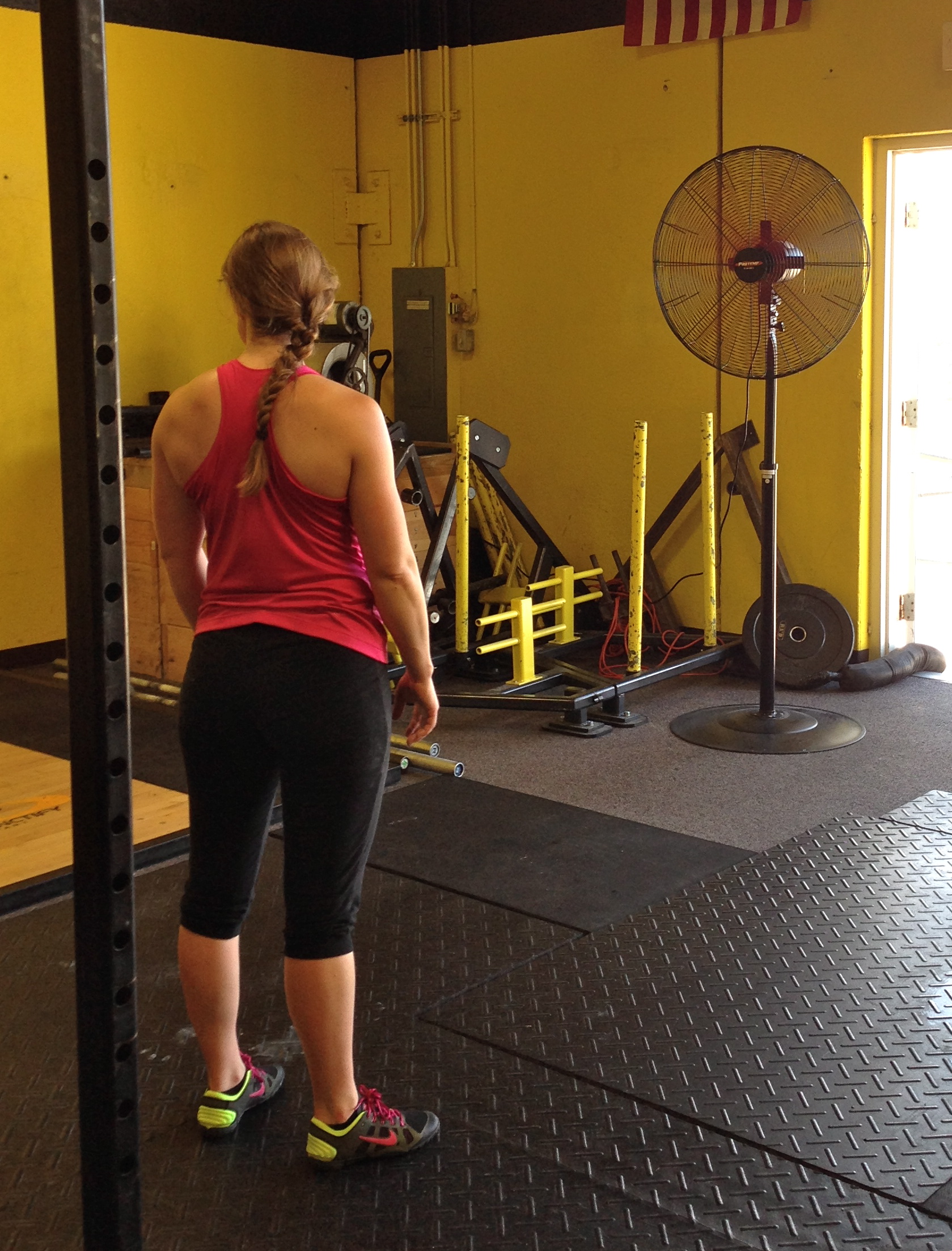 A little warm, Alyson?
---
101 (C&J is less than 100%M/75%F of BW)

A. 2 cleans + 1 jerk, 8 sets @ same or slightly heavier than last week, 1:30 clock

Notes: Just like the snatches on Monday. Weight should start on the balls of the feet, knees should then be pushed back as you keep the shoulders over the bar. Again, don't rush the first pull. If you screw up the first pull the rest of the clean won't even matter. The first pull should simply serve to put you into a good position from which to execute an explosive second pull (second pull is from the time the bar is at the knees until full hip and knee extension is achieved). Also, continue to focus on the footwork of your jerk as well. We'll be doing the drills from this video again.

201 (C&J is at least 100%M/75%F of BW)

A. 2 cleans + 1 jerk, 8 sets @75%, 1:30 clock

Notes: See 101. Cleans should be reset between reps. No TnG.

+

4 sets @ 100% effort, each on 5 minute clock
5 TnG power clean & push jerks
7 no push-up burpee box jump, 20/16"
15M/12F cals AD

Notes: Record loads and times. Somewhere in the vicinity of 60% of your 1RM C&J should be a good starting weight for the PC & PJ.
Post loads and times per round to Facebook.