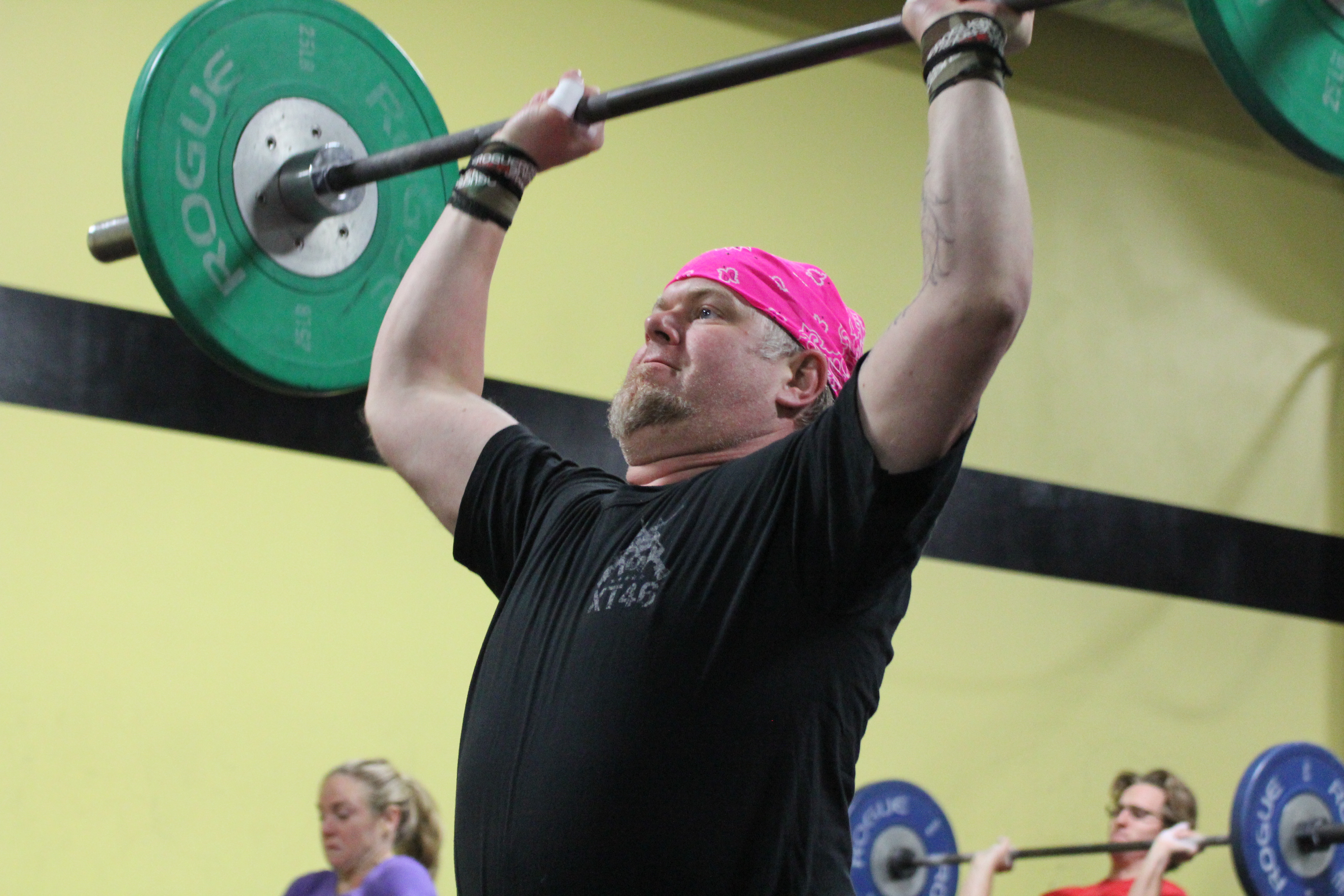 I don't know Rob, I think you can pull off the pink bandana really well actually.
---
Just a reminder to those of you in the Lurong Challenge that you need to get your final bodyweight and measurements sometime this week. Stop in sometime to get that done!
---
Fitness

A. Deadlift: 5x1.1.1., rest :15/2:00
B. 3 TnG cleans +1 Jerk (DEMO): 3 sets, build to AHAP, 3min clock
Notes: For A, just like last week, build to a weight that challenges your stability and accumulate reps at that weight. No failed reps!
Lurong Benchmark WOD #3 "Triplet Tester"
11min AMRAP
3 wall balls
3 box jumps
3 deadlifts
6 wall balls
6 box jumps
6 deadlifts
9 wall balls
9 box jumps
9 deadlifts
etc...
Notes:
Level 1 - 14/10lb MB cleans, 16"/12" BJ, 95/55lb DL
Level 2 - 14/10lb to 10'/9' WB, 20"/16" BJ, 105/65lb DL
Level 3 - 20/14lb to 10'/9' WB, 24"/20" BJ, 115/75lb DL
Performance
A. squat clean thruster, build to max in 10mins
B. EMOM – @75% of A, SC thruster 1 rep the first min, 2 the second min, 3 the third min, 4 the 4th; continue until you cannot complete the reps in that min
+
8mins @90% effort:
5 PS, 115/75
10 box jump step-down, 24"/20"
25 unbroken DU
rest 4mins

8mins @90% effort:
Row 150m
5 burpee pull-ups
8 Russian KB swing, 2/1.5pd
Notes:
– J-Earley: 1 SCT short of finishing round of 7
– record total number of reps
– keep the 90% work sustainable (start, maintain, and finish at the same pace)